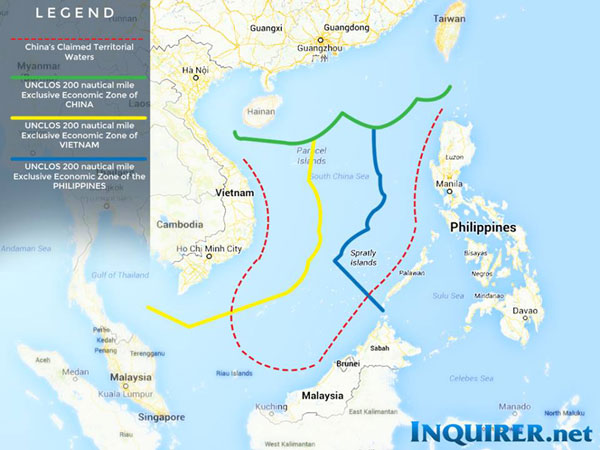 Is the Philippines, until now a staunch American ally, falling into the Chinese camp?
Oct 19th 2016 | Asia
The Economist
EVEN in a year of extraordinary reversals, few would have expected it. In July China reacted with fury when an international tribunal upheld a complaint from the Philippines and rubbished China's territorial claims in the South China Sea. This week it is rolling out the red carpet for the mercurial Philippine president, Rodrigo Duterte. He is being feted in a four-day state visit, with 400-odd businessmen in tow. Rub your eyes: America's strongest ally in South-East Asia appears to be plopping like a ripe mango into China's hands.